Prof. Dr. Lorenza Penengo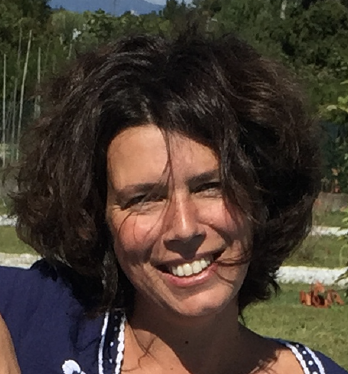 Assistenzprofessorin für Molekulare Krebsforschung
«If you like what you are doing, you will be happy and successful!»
| | |
| --- | --- |
| 1991 - 1996 | Biology Studium, University of Turin, Italy |
| 2002 | PhD in Molecular Medicine, University of Piemonte Orientale, Italy and Weizmann Institute of Science, Israel |
| 2003 - 2006 | Postdoctoral Fellow, IFOM-IEO Campus, Milan, Italy |
| 2009 | Visiting Scientist, Children Hospital, Harvard Medical School, Boston, US |
| 2006 - 2017 | Assistant Professor University of Piemonte Orientale, Italy |
| since 2017 | Assistant Professor, Institute of Molecular Cancer Research, University of Zurich, Switzerland |
Wissenschaftliche Arbeit versus andere Berufstätigkeit: Weshalb haben Sie sich für die Wissenschaft entschieden?
I have always been curious about nature, and eager to know how things work.
Was gefällt Ihnen an Ihrer Arbeit und was ist das Besondere dabei?
Every day comes with a new challenge, most of the time an interesting one!
Gab es in Ihrer Karriere besonders prägende Durststrecken oder Misserfolge? Wie überwanden Sie diese?
Yes, it happened twice. During my PhD studies and at the beginning of my career as a PI. I overcame them thanks to my strong motivation and genuine interest in science, together with a bit of luck!
Welche Person / welche Institution hat Sie in Ihrem beruflichen Umfeld am stärksten unterstützt?
There are many, and I would like to mention at least two of them. The first important experience abroad, at the Weizmann Institute of Science in Israel, and the mentoring I received there, were crucial in pushing me to continue following my dream. The second, the great support I received from colleagues here in Zurich.
Hatten Sie (besondere weibliche) Vorbilder, die Ihren Werdegang beeinflusst haben? Welche?
On a working level, I had an important model during my postdoc, who taught me that having kids and being a good scientist are not mutually exclusive events.
Welche Massnahmen ergreifen Sie als Professorin, um den wissenschaftlichen Nachwuchs (insbesondere Frauen) an Ihrem Institut zu fördern?
The pandemic we have experienced has limited scientific interactions, penalising young people in particular. Therefore, at the beginning of this year (2021) I launched a new series of scientific events (the virtual Monday Seminar series at IMCR: https://www.imcr.uzh.ch/en/seminars.html, inviting top scientists to virtually visit our institute, giving seminars and spending time in a round table discussion with young scientists. This was very much appreciated by the students and postdocs of the institute and this made me very proud!
Welche Tipps geben Sie einer Jungforscherin auf den Weg, die eine akademische Karriere ins Auge fasst?
I would advise her to carefully consider whether she has strong motivation and skills. If so, to believe in it all the way and not to be discouraged by failures that will come, because they help to grow much more than successes. It sounds rhetorical but it's true!
Ist es aus Ihrer Sicht eine Herausforderung die Balance zwischen Forschung/der praktischen Arbeit in der Klink und der Familie/dem Privatleben zu halten? Wie gehen Sie damit um?
It is definitely the biggest challenge, but with good organisation, understanding from colleagues in the lab and help at home from the partner, anything is possible!