Prof. Dr. med. Dr. sc. nat. Elena Osto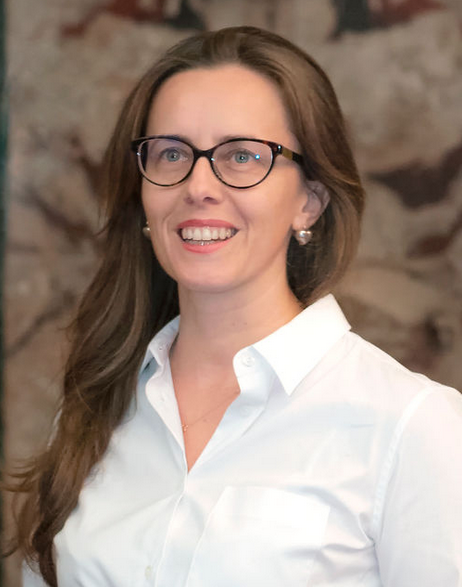 SNF-Prima Förderprofessorin kardiovaskuläre-metabolische Forschung
«Cardio-metabolic translational research is my life passion.»
1996 - 2002
School of Medicine, University of Padova, Italy. Graduation summa cum laude
10/2002

MD Dissertation: Graduation cum laude School of Medicine, University of Padova, Italy, «Myocardial Perfusion and Left Ventricular Function in insulin-dependent Diabetes».

2006

Board Certification in Cardiology, Department of Cardiac, Thoracic and Vascular Sciences, University Hospital of Padova, Padova, Italy

2010
PhD in Cardiovascular Sciences at Cardiology Clinic, Department of Cardiac, Thoracic and Vascular Sciences, University of Padova, Italy
04/2010

PhD Dissertation «Pathophysiology of the microcirculation and endothelial function: from molecular mechanisms to clinical experience». Degree of Doctor of Philosophy (PhD), cum laude

2011 - 2013

Post-Doctoral fellowship at Center for Molecular Cardiology (CMC) at the University of Zurich, Switzerland.

2014 - 2015

Post-Doctoral fellowship awarded by the University of Zurich

(Forschungskredit FK-14-038) at CMC, University of Zurich, Switzerland
2015 - 2019
SNSF Ambizione-Group leader at the Laboratory of Translational Nutrition Biology of the Institute of Food Nutrition and Health at ETH, Zurich, Switzerland
2019 - 2021
SNSF PRIMA-Group leader at the Institute of Clinical Chemistry, University of Zurich, Zurich, Switzerland. Date of entry: 01. February 2019
31.05.2018
Venia legendi in Cardiology «The role of endothelial function in the pathophysiology of cardiovascular disease: a translational journey from molecular mechanisms to clinical experience» Faculty of Medicine of the University of Zurich, Switzerland
01.02.2021

SNF-Prima Förderprofessorin kardiovaskuläre-metabolische Forschung. University of Zurich and University Hospital Zurich Institute of Clinical Chemistry, Schlieren, Switzerland
Wissenschaftliche Arbeit versus andere Berufstätigkeit: Weshalb haben Sie sich für die Wissenschaft entschieden?
I did my studies as medical doctor in Padova in Italy, where William Harvey was at the origin of modern cardiology, and became a board certified cardi­ologist. As a student I always aspired to become a good physician. I would have never imagined becoming a scientist at that time. But during my training as a cardiologist, I spent 18 months abroad at the University of Zurich for an internship in cardiovascular basic research.
It was very hard for me starting in the laboratory without previous experience, but it was indeed love at first sight, and I was truly fascinated by the freedom and intellectual challenges in basic science. I then decided to integrate my experience in the clinical practice with the insights arising from experimental research and I decided that I wanted to be a physician scientist in cardiovascular sciences.
Was gefällt Ihnen an Ihrer Arbeit und was ist das Besondere dabei?
Cardiovascular disorders such as coronary heart disease and stroke are and will remain the main cause of death in Switzerland and worldwide in the coming years. Our work is crucial to invert this trend.
To improve treatments and prevention, a paradigm shift in our approach is necessary to realize that the cardiovascular system is not working independently, but closely interacts with the whole body. My research is truly integrative looking at mechanisms that link cardiovascular disorders in the context of metabolic disarrangements like type 2 diabetes mellitus and obesity.
Gab es in Ihrer Karriere besonders prägende Durststrecken oder Misserfolge? Wie überwanden Sie diese?
My career is unconventional as I started being fully focused on clinical practice and then afterwards, I followed the research training with the PhD and post-Docs activities. I spent several years in training and this may be seen by some as a drawback. Instead I consider it an advantage because now I can do exactly what I aimed for and I feel fully equipped to match the high standard required in this competitive field of research. Moreo­ver, in my role as lecturer I have the honor to train the new generations of physicians and scientists and to share with them my translational perspective. Thus, I hope that the trend to integrative research and inter­disciplinary cooperation will continue to increase.
Welche Person / welche Institution hat Sie in Ihrem beruflichen Umfeld am stärksten unterstützt?
The springboard for my career as independent researcher was a cooperative project financed by the Zurich Center for Integrative Human Physiology in 2014. It is important the existence of grant formats focused at supporting young scientist especially women at the very beginning of their career. This can be a game changer in their path to success.
Hatten Sie (besondere weibliche) Vorbilder, die Ihren Werdegang beeinflusst haben? Welche?
Yes, it is very important to have role models of both sexes to set a reference and the direction we strive for. I had colleagues and professors during my time at the school of medicine and in cardiology at the University in Padova but also here in Zurich there are several role models, like Prof. Beatrice Beck Schimmer or Prof. Catherine Gebhard and many others who I have the pleasure to know and are also listed among the Professors in these portrait gallery.
Welche Massnahmen ergreifen Sie als Professorin, um den wissenschaftlichen Nachwuchs (insbesondere Frauen) an Ihrem Institut zu fördern?
I am very much engaged in coaching and mentoring activities for promotion of the young talents and in particular women. My take home message is always love what you do because this will allow you to reach your goals. To women I repeat to strongly believe in their qualities and to stand for what they want to achieve.
Welche Tipps geben Sie einer Jungforscherin auf den Weg, die eine akademische Karriere ins Auge fasst?
Networking and collaboration are crucial. Never ever give up even if you encounter difficult moments! I also suggest them to choose a supportive partner, why? The answer comes right next.
Ist es aus Ihrer Sicht eine Herausforderung die Balance zwischen Forschung/der praktischen Arbeit in der Klink und der Familie/dem Privatleben zu halten? Wie gehen Sie damit um?
My dream is a permanent professorship in translati­onal cardiovascular medicine at the University of Zurich to continue investigating the patho-physiology of cardiovascular disorders in an interdisci­plinary way. This career path requires a lot of devotion and therefore may be difficult to reconcile with a balanced private life. The secret is to be motivated and efficient, but also to have a supportive partner, who shares our vision and goals. This private cooperation will make you stronger and is key to succeed.